™

Sending Specimens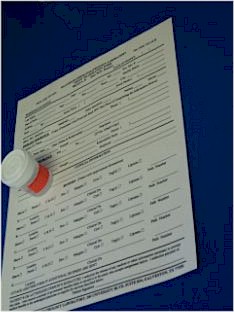 We provide you with supplies as follows:
Requisition forms
Formalin-filled containers
Mailing containers
---
Specimens are placed in formalin-filled containers and are properly labeled.
Labeling: Label specimen with the patient's name, location, and date of the biopsy. If there is more than one biopsy, the specimens must be marked with a letter which corresponds to the labeling on the requisition form.
Requisition Form: Complete the form making sure that the labeling of the specimens corresponds to the labeling on the specimen containers. Fill-in the biographical data as well as the billing information. A copy of the patient's insurance card may be sent instead of filling up the billing information. Clinical history/diagnosis is strongly recommended.
Packaging: Specimen containers only are placed in sealed plastic bags. Specimens and requisition forms are then placed in mailing cylinders or boxes and in express mail paks.
Mailing: For regular contributors in the U.S., an account number for payment of express shipment for next day delivery will be provided.